Product details
Ref :C406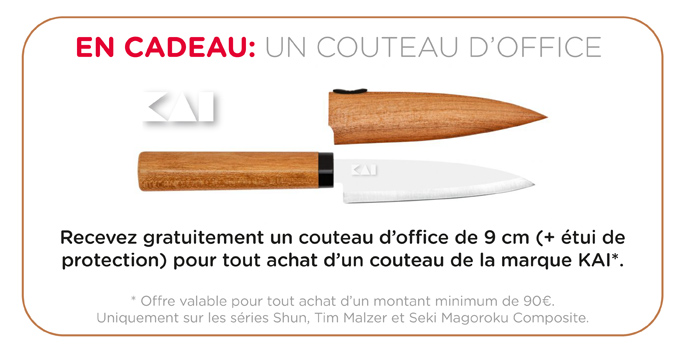 23 cm blade ham knife made of stainless steel.
Technical features:
23 cm long blade
Channel 12.2 cm long
The damask knife par excellence
Chef Shun's series of knives is one of the widest ranges of damask knives in the world and has an unrivalled success with the elite of chefs and discerning amateur cooks.
Shun professional knives are made of special, stainless damask steel and consist of 32 layers and a V-Gold-10 steel core. This steel, particularly resistant to corrosion and very hard (61-1 HRC, 1.0% carbon, 1.5% cobalt), makes the blade incomparably sharp for a long time.
The convex edge of the damas blade and the manual sharpening of each Shun knife ensure an incomparable fit, like no other knife, even on the most difficult products to cut. This sharp blade, combined with the balanced weight of the knife, allows for a work without fatigue.
The refining of the beautiful natural vein of the damask steel gives each Shun knife an individual character. Each Shun knife thus becomes a unique piece incomparable: a work of art that combines craftsmanship, technique and design.
Maintenance advice:
We recommend cleaning knives Kai by hand with a dishwashing liquid and hot water. Rinse with clear water and wipe with a cloth.
Do not put knives Kai in the dishwasher.
Customization
* fields required