Cocotte round black cast iron 26 cm

Product details
Ref :B908
Le Creuset cast iron cocotte
The essential Le Creuset casserole is a must for your slow-cooked dishes!
Multi-use is your everyday culinary companion.


Innovations of Le Creuset casseroles
Made of enamelled cast iron, the Le Creuset casseroles allow the heat to be evenly distributed from the bottom to the lid.
This airtight lid keeps heat evenly.
The handles are specially designed for an excellent grip.
The ultra-smooth bottom is easy to maintain.
The casseroles are compatible with all heat sources including induction and can be placed in the oven.
Exceptional durability.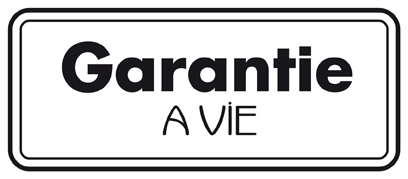 Tip before first using a cast iron casserole
Before the first use, it is best to wash your cast iron casserole with hot soapy water. Then rinse it with clear water and wipe.
On the baking sheets with a glass surface (vitro, induction ...), always lift the utensil when you move it. Otherwise you could scratch the surface of your plate.
With gas cooking (or flame) It is always best not to overheat the side walls of the casserole. This is why it is advisable to adjust the fire to the size of the casserole.
The flames must remain confined under the base and NEVER reach the walls.
Last note: Position the handles outside any heating surface.
Technical features:
Diameter: 26 cm
Contain: 5.3 litres
Weight: 5.70 kilos
Guarantee: for life (normal use)
French manufacturing
Compatible all lights (including oven and induction)