Cocotte oval cherry cast iron 35 cm

Product details
Ref :B939
Le Creuset cast iron cocotte
The essential Le Creuset casserole is a must for your slow-cooked dishes!
Multi-use is your everyday culinary companion.

Innovations of Le Creuset casseroles
Made of enamelled cast iron, the Le Creuset casseroles allow the heat to be evenly distributed from the bottom to the lid.
This airtight lid keeps heat evenly.
The handles are specially designed for an excellent grip.
The ultra-smooth bottom is easy to maintain.
The casseroles are compatible with all heat sources including induction and can be placed in the oven.
Exceptional durability.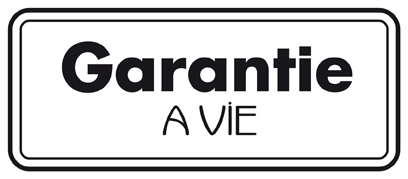 Tip before first using a cast iron casserole
Before the first use, it is best to wash your cast iron casserole with hot soapy water. Then rinse it with clear water and wipe.
On the baking sheets with a glass surface (vitro, induction ...), always lift the utensil when you move it. Otherwise you could scratch the surface of your plate.
With gas cooking (or flame) It is always best not to overheat the side walls of the casserole. This is why it is advisable to adjust the fire to the size of the casserole.
The flames must remain confined under the base and NEVER reach the walls.
Last note: Position the handles outside any heating surface.
Technical features:
Length: 35 cm
Contain: 8.9 litres
Weight: 8.85 kilos
Guarantee: for life (normal use)
French manufacturing
Compatible all lights (including oven and induction)
SYLVIE D. published the 15/04/2021 following an order made on 05/04/2021
Bon rapport qualité prix
Bernard H. published the 27/10/2020 following an order made on 16/09/2020
Utilisant très régulièrement une cocotte en fonte Le Creuset, je souhaitais acquérir un modèle plus grand : rien à redire sur ce modèle, la qualité est au rendez-vous
Anonymous A. published the 23/01/2019 following an order made on 15/01/2019
Vraiment trés bien ! La cocotte est lourde quand même, je comprends, elle est en fonte, capacité: 8,9 L , Ovale. Dés sa reception j'ai suivi le protocole que j'ai pû lire sur internet par des clientes. Dommage pas écrit sur le petit livre : Le creuset " L'original" à l 'intérieur, ni sur le livre rouge : Cocottes 100 recettes avec le Creuset que j 'ai commandé à part le même jour. C'est important de préciser comment il faut procéder pour sa premiere utilisation ...... Dont je précise : bien huilé la cocotte et la chauffer à douce température 15mn/20mn ensuite tout arréter et la laisser refroidir. Elle est ainsi prête pour sa première utilisation pour ne pas faire accrocher les aliments à l'avenir. Trés belle ma cocotte cerise, rien n'à accroché, je m 'en suis servi pour l'instant qu'une fois. Bons futurs petits plats à toutes et tous. Je recommande ***** 5 étoiles.